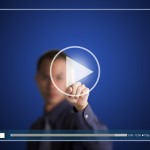 Earlier today I had the pleasure of meeting Steve Dineen, the founder of learning management platform Fusion Universal.
Steve was at pains to point out that Fusion are not really an enterprise social network, but in the sense that they try to facilitate the kind of learning culture that sees knowledge shared and captured on a daily basis, they are in many ways attacking the same challenges as traditional ESN vendors.
They do, however, appear to do so much more successfully.  The platform allows employees within an organization to quickly and easily share their knowledge, whether that's in text form or via multi-media.
Users interact with the Fusion app and can record content via the app that is then stored in whatever parts of the site that they have access to.
Suffice to say, as the platform allows employees to record their own best practice tips and advice, it offers up the opportunity to un-earth talent and leadership capabilities in places you didn't know it existed.
Influence is gauged by a leaderboard that showcases the employees within the organization that have garnered the most attention for their thoughts, allowing managers to rapidly see just who the 'stars' are within the enterprise.
Whether it's being used for managing knowledge, discovering talent or onboarding new recruits, the platform offers an easy to use and rich experience to help make learning a 24/7 part of your culture.
Of course, few of these principles or ideas are that new, but it appears that Fuse are pulling it off better than most, and certainly better than many of the ESN vendors who seem to be clinging to whatever possible use case they can.
The platform is already in use in a wide range of organizations, and initial results seem to be favorable, both in terms of the usage of the platform, but also the commercial benefits achieved by it.
For instance, Dineen informed me that when one client performed its own randomized control trial using the platform, the departments that were using Fuse outperformed those who were not by a decent percentage in a very short space of time.
In addition to providing a platform for organizational clients, Fuse also run a social enterprise that aims to provide top notch learning resources to children around the world for free.  This platform, called The Fuse School, is something I covered in more detail previously.
A peer to peer medical school
Of course, Fuse aren't the only platform offering an easy way to share knowledge in a visual way.  For instance, ReelDx are hoping to become an educational YouTube for the medical world.
The site, like Fuse, allows users to capture real cases using a range of video capture devices, whether that's a mobile phone, a video camera or even Google Glass.  The captured video is then transferred to the sites HIPAA-compliant servers, where they are converted into a common format and reviewed by the editorial board before going live.
Each video is then viewable by anyone from medical students to practicing professionals.  The hope is that the clips will both boost learning and therefore improve diagnostic performances.
The site is currently only available to registered healthcare professionals or educational institutions that are signed up to the site.
Both Fuse and ReelDx are providing a nice and easy way to share more tacit knowledge in a visual and compelling way.