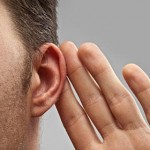 Ever since a Gallup study last year revealed the staggeringly poor state of employee engagement levels throughout the world, there have been no shortage of efforts to understand what it is that makes people tick, and how our workplaces are failing to provide these things.
A recent survey by 15Five suggests that many of the things currently offered to employees, whether that's free gourmet food or access to ping pong tables, aren't really what we want.
The importance of being listened to
The study of over 1,000 employees found that the key factor behind their happiness at work was a culture of open communication.  A whopping 81 percent of respondents revealed this was their number one requirement, with just 15 percent saying that they believed their current employer did well in this regard at the moment.
This was emphasized by the finding that just 15 percent of employees thought that their manager valued any feedback they provided to them, with the vast majority thinking that any ideas for improvement tend to fall on deaf ears.
This was particularly common among younger employees, who complained of feeling unheard in their organization.  Nearly 30 percent of millennials reported that their boss was too busy to listen to their ideas, with a further 30 percent saying that their bosses generally weren't asking them for any ideas.
What would improve things?
The survey revealed a number of things that could help matters, with technology high on the list.  Some 70 percent of respondents revealed that they would more happily share ideas and information if their workplace provided a technology platform to enable such sharing.  The general consensus was that such a platform would make it considerably easier to communicate with colleagues.
There was also an appreciation of the various generational differences in the workplace.  For instance, Gen X employees were regarded as more cautious with sharing information, with millennials believed to be open, yet sometimes a little too opinionated.
These differences continued into the medium used for communication, with some older respondents revealing challenges they had in talking with younger peers who like talking via email rather than face to face.  The same was, of course, true in reverse, with millennials grumbling that older colleagues struggled to adapt to new technologies.
"Clearly, companies have a lot of work to do to foster open dialog," David Hassell, the CEO of 15Five said. "If teams aren't communicating with honesty, clarity, and respect, then their companies won't thrive; finding ways to bridge generational divides, encourage honest feedback, and improve transparency will go a long way to boosting productivity, morale, and profits."
I'm a little bit skeptical about the technology based approach, as it is very easy to fall into the trap of providing a platform for ideas to be aired, with them then falling into a black hole.
After all, the disaffection highlighted by the survey is that their ideas aren't being listened to, which effectively translates to them not being actioned.  Doing that requires a much bigger shift than simply installing a new piece of software.
Experimenting
A good place to start might be to encourage a culture of experimentation.  MIT's Michael Scrage has identified ten things you need to consider when attempting to sculpt your own culture of experimentation.
Understand why you're doing it – before you begin experimenting you should have a firm insight into just why you're doing it, and your rationale should be strong enough to entice people from across the organization to rally behind you
Decide what level of support you need – do you need (or even want) support from senior executives?  You ideally want your experiments to have the biggest impact in the shortest time, so try experimenting in areas that already have strong executive support
Recruit a cheerleader – whatever your experiment, it always helps to have someone reasonably high that can support your project and cut through the organizational fluff
Don't ask for money – your experiment should be more about human capital than financial capital.  By all means ask for people to help you or some facilities to support you, but don't ask for cash
Define the scope – as with any new project, it's crucial that you define what it is you want to achieve, and your experiment is no different
Select your deadline – you will need focus to succeed, so ensure you select a deadline that is close at hand, and stick to it
Book time for the final presentation – after your deadline you'll need to present your findings to the executive team.  Make sure you have a time booked in and committed to from the executives concerned
Secure access to the team – most experiments will involve a team of people, so make sure you have their time and energy committed to your experiment before you start as it will live and die by their efforts
Kick things off – once you've picked and secured your team/s you set the project under way, clarify any questions regarding the project and get moving
Launch – with minimal resources, it kind of forces you to be a bit rough and ready with your approach, but it also predicates intense discipline in how you behave