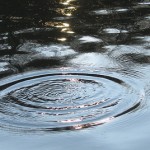 Despite the wealth of information and social networking offered by the web, conferences and trade shows have retained their popularity as a means of meeting people and sharing ideas.
Alas, as with most things, we can always improve our networking, and I've written previously about ventures such as Loopd, who offer a smart lanyard that tracks where you go and who you speak to, before then offering users this data via their app.
Leveraging networks for social impact
Of course, there has been a huge amount written about the value of networks, whether it's in combining ideas for innovation or the many other forms of social impact.
With this in mind, the Rockefeller Foundation have teamed up with Deloitte to create ENGAGE, which is a platform to provide tools, insights and stories around the use of networks.
The role of grantmakers
Central to the platform are the grantmakers and other funders that are in a unique position to see various parts of the system and how they could work more effectively together.
It's increasingly the case that backers are utilizing this status to become better catalysts for ideas and connectors of insights.  ENGAGE is home to a growing catalog of case studies highlighting this role, whether it's in renewable energy, social justice or various other fields.
The site describes how roughly 40 leaders from various fields are using their networks to instigate change.  They also attempt to provide a home for the various studies and other writing on the topic, and taps into the joint knowledge of Deloitte and The Rockefeller Foundation.
The aim is to support grantmakers in utilizing their unique position, aiding them in understanding both when and how their networks can accelerate their work.
The open platform will certainly be an interesting resource for anyone interested in large-scale change, and will be well worth following.  Check out their promo video below for more information about the project.