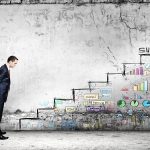 For the third year running, EIT Digital and Mind the Bridge are co-organising Startup Europe comes to Silicon Valley (SEC2SV)—the premier programme for future European startup unicorns to engage with key US industry players.
This annual event brings together EU policy makers and 15 of the fastest growing European scaleups to meet Silicon Valley stakeholders during a highly interactive week of local presentations and meetings.
Taking place in the San Francisco Bay Area each September, the event provides a unique networking space for breakthrough European companies to explore sales, funding and collaboration opportunities. The two-way exchange provides European businesses with the contacts and insights they need to scale up on the other side of the Atlantic and at the same time keeps Silicon Valley abreast of the increasingly dynamic European startup ecosystem.
European scaleups can apply until May 31st. To be considered, scaleups must have had at least 10 employees three years ago as well as demonstrable growth of over 20% year-over-year in revenue, employees, or user-base. To find out more or to apply please see here.
Speaking about co-organising this event with Mind the Bridge, EIT Digital's CEO Willem Jonker said:
"We're delighted to be working with Mind the Bridge for the third year in a row to deliver what has become a focal point for the entrepreneurial communities across two continents. For us it's about encouraging mobility – our job is to create the right opportunities to help European scaleups grow and break into new markets including the USA. There can be no better example for this purpose than SEC2SV."
Marco Marinucci, CEO and founder of Mind the Bridge said:
"The current wave of development of digital technologies has the potential to disrupt industries that are at the very core of our economies and democracies. Platforms like SEC2SV, now at its 3rd edition, can become the middle ground where these discussions can take place early in the game. An open discussion with policy makers is absolutely necessary and we're ready to welcome all the major players in September."