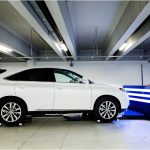 I've written previously about a number of fascinating innovations in the airport sector, whether it's robotic baggage handlers, AI security systems, driverless transportation, runways capable of de-icing themselves or facial recognition scanners.
The driverless technology mentioned above was a publicity exercise undertaken at Heathrow airport by French startup Navya.  The vehicles, which were first launched in France in 2015, have already been deployed around the world, and have transported over 100,000 people in that time.  The vehicle, which can carry up to 15 people, can travel at up to 30mph, but because it is often deployed on corporate or university campuses, it seldom surpasses 15mph.  It's designed for journeys that are too short for cars, but too long for walking.
Whilst Heathrow were merely demoing the technology however, Charles de Gaulle Airport in Paris appear to be going one step further via a partnership with fellow French startup Stanley Robotics.
The system is designed to remove the frustrating carousel we embark upon when trying to find a parking space at the terminal. Instead, passengers drop off their cars at the dedicated terminal, before inputting in their flight details. The robot (called Stan) will then collect the car, clamping the wheels before lifting the vehicle into a secure parking spot. The system then logs the travel arrangements of the cars owner and can ensure the vehicle is ready and waiting when their flight lands.
The company believe that the system will not only help remove a significant source of frustration among passengers, but also ensure that the car parks in airports operate more efficiently than is currently the case. Just as with autonomous vehicles, Stanley Robotics believe that their system allows for cars to be 'parked' much closer together without any risk of bumps, therefore allowing airport operators to fit more cars into their current parking spaces.
The company have recently secured $4 million to help them grow, and hope that the deal they've signed with Charles de Gaulle is the first of many such arrangements with airport operators around the world.  The world's first outdoor project of this kind is set to be signed later this year, and it will be fascinating to see just how widespread the technology becomes.
Check out the video below to see Stan in action.