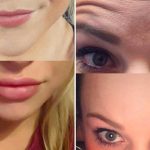 I've written a few times about the growing usage of social media by the medical profession, but there remain concerns about the reliability of such services.  For instance, a recent study suggests that many app developers are failing to really cater for the needs of those who could really benefit from the apps.
Such concerns extend to the use of social media, with a recent study highlighting how many providers of aesthetic surgery services advertising on Instagram are not certified by regulators.
Tapping into insecurities
Social media is widely known for its ability to tap into our vulnerabilities regarding our appearances, and the study finds something of a wild west of providers of ill-repute plying their trade on platforms such as Instagram and Snapchat.
"Providers—ranging from physicians who are not licensed in plastic surgery to dentists, hair salon employees, and barbers—are doing procedures for which they do not have formal or extensive training. That's extremely dangerous for the patient," the authors say.
The study saw an analysis of adverts for body-contouring procedures ranging from breast augmentation to facial surgery.  It found something of a wild west, with procedures advertised by people not licensed to perform them.
Content analysis was performed to evaluate a few hundred plastic surgery related posts on Instagram that were regarded as the most popular of the 1.8 million or so plastic surgery related posts on the site by virtue of the user engagement they received.
Incredibly however, plastic surgeons eligible for membership in ASAPS, the regulating body for the industry, represented just 17.8% of these top posts.  The rest included a ragtag bunch, including otolaryngologists, dermatologists, general surgeons, gynecologists, family medicine physicians, and even hair salons.  All of these non-plastic surgeons marketed themselves as such, with the vast majority self-promotional posts.
"As patients increasingly rely on social media to choose their provider, it is critical to understand the ecosystem of online platforms available to patients," the authors say. "It is critical that board-certified plastic surgeons use social media like Instagram as a platform to educate patients about the risks of surgery."
The authors urge the industry to get better at reaching out to people on platforms such as Instagram.  This might mean obtaining a much better understanding of what appeals to people on these kind of sites, even if it means forgoing more accurate terminology for more popular terms, such as 'cosmetic surgery'.
"Using the term 'boob job' as opposed to 'breast augmentation' would allow you to reach more patients," they say. "But for me, as a responsible clinician, the term 'boob job' sends shivers down my spine and is highly inappropriate from many standpoints."
"It behooves us to find a balance between elegant terminology and terms that are overly colloquial so consumers can find the information online," the authors continue. "We don't want to stoop below our ethical standards. We have to strike a balance where we understand and engage using natural language that the lay public is using if we ultimately want to have a positive impact on patient education and safety."
We've seen in the past considerable concern about the reliability of 'Dr Google', and attempts have been made to ensure that the information returned to users when they search online for medical help is accurate and reliable.  It would seem the same needs to apply for social media too.