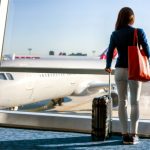 When we think of digital innovation in the travel industry, it's perhaps more common to think of the big players as being disrupted rather than disruptive.  Whether it's airbnb or Uber, a number of startups have emerged to challenge the status quo in the industry.
One company that's trying to do better are Lufthansa Group.  They have the Lufthansa Innovation Hub that aims to help the company identify interesting startups to work with, and facilitate collaboration with them.  A recent example of this in action is a partnership the company have established with Swiss startup Winding Tree.
Winding Tree offer something called decentralized travel distribution.  In lay terms, travel distribution is the process by which travelers are matched up with suppliers.  In the old days, this was your classic travel agent.
Frictionless travel
Winding Tree believe that the system of travel distribution is excessively centralized, and therefore ripe for disruption.  They've created a B2B marketplace powered by blockchain to allow direct access to travel service providers' offerings without having to go through an intermediary.
In other words, providers such as hotels and airlines place their services directly onto the Winding Tree platform, and companies interested in content will only connect to the B2B blockchain-distributed digital marketplace to present specific offers tailored to their customers' needs. This will result in a large number of new apps for travelers, who will then be able to book Lufthansa Group flights via the offer that best suits their preferences.
"Lufthansa Group has engaged in the development of APIs, for instance supporting IATA NDC standard, to offer a direct access to its offers to customers and distribution partners", Lufthansa say. "By integrating these APIs with Winding Tree's public blockchain Lufthansa Group enables all innovative partners who develop cutting-edge travel applications to access these offers via a decentralized and intermediate-free travel marketplace."
The platform has been financed by a token sale of its Lif cryptocurrency, with Lufthansa participating in the presale to show its support for the platform.
"The partnership with the Lufthansa Group will allow us to build blockchain-based travel apps which not only adhere to the requirements of airlines but we will be able to test these with Europe's largest airline, further validating the efficiency and scalability of the platform. Lufthansa Group is setting an example for the travel industry," Winding Tree say.