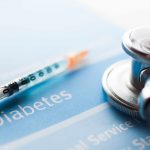 Earlier this year I wrote about a fascinating medtech startup called Tictrac. Their Health Lab product not only helps you measure your health using various devices, but pools that data together towards a number of defined health outcomes, with support given along the way to make sure you stay on track.
The aim of the product is to fundamentally change how we look after our health.  They believe that by giving us the information we need, we can make better and more informed choices about our lives.  Rather than dumping raw data from our various apps and devices however, the platform turns that raw data into actionable insights.
The startup is slowly making its way in the market, with good evidence of this coming via a recent partnership with the Singapore Ministry of Health. The partnership will see the Tictrac platform made freely available to all six million citizens in a bid to help to tackle the rise in Type 2 Diabetes in the country.
"In Singapore, more than 400,000 people have Type 2 Diabetes and one in three have a 30% lifetime risk in developing the condition. In an effort to drive behaviour change amongst the population, HealthHub Track combines each user's lifestyle signals, from their apps and wearables, with contextual information about their surroundings and guides them to achieve a healthier lifestyle and, ultimately, prevent Type 2 Diabetes from being an issue in the first place," Tictrac say.
Whilst diabetes management is the main goal of the platform, it does also provide users with support for a range of other health and wellbeing journeys towards healthier living.