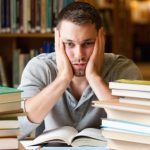 The last few years has seen considerable debate given to how universities should evolve.  The need for lifelong learning has coincided with a tremendous rise in fees paid by students to attend.
One of the more interesting developments has emerged out of Russia, where a new university has been developed by a consortium of businesses, innovators and education providers.
The project, known as University 20.35, is a digital platform that offers students individually required competences along a personal educational road map, with AI used to help define this personal road map for each student.
"We started our work with collecting the data and neural networks training to optimize the educational road maps of our students and mutual training of humans and AI. We learn from an artificial intelligence the same as it learns from us," the team say.
Learning what to learn
To help direct students towards the kind of skills required to thrive in the modern economy, entrepreneurs have been recruited to share the kind of skills their companies are crying out for.
The educational content comes from a range of sources, with none provided by the University itself.  The aim is to ensure that students get access to the very best material.  The student then manages their own road map, albeit with support from the university.
"To organize the optimal trajectory of students, we will use artificial intelligence – not the person himself will choose which course to take, as it happens on a regular online platform. Artificial intelligence will suggest what a person really needs to learn in order to level himself up in some direction," the team explain.
Suffice to say, they aren't the only institution offering this kind of learning.  Online learning platform Coursera have been offering specializations for over a year now.  This groups course material from hundreds of institutions around particular topics.  For instance, you can enrol on courses around leadership or computer programming.  They launched a subscription model for specializations that gives you access to all of this content for a monthly fee.
"Subscriptions are typically priced from $39 to $89 per month for access to one Specialization, with no long-term commitment required. Subscribing to a Specialization gives you access to all content in every course in the Specialization for as long as your subscription is active," they said upon launch of the program.
The road to certification
Whilst students on both Coursera and University 20.35 primarily build up an online profile of skills and accreditations, there is a growing number of opportunities to convert online courses into traditional degrees, whether under graduate or post graduate.
It does represent an importance divergence however, as it marks a clear shift away from the notion that you study>graduate>work, and instead blend study and work in a continuous cycle of personal development that lasts a lifetime.
The first cohort of students are already enrolled at University 20.35, with registration set to be opened up to the public in the spring of 2018, with individual training road maps set to be available sometime next autumn.
It's clear that education needs to change to provide the kind of lifelong learning that society so urgently requires, and whilst it's equally clear that we're at an early stage in that journey, it's nice to see a variety of approaches being taken.