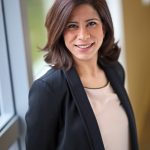 This is a guest post from Hager Jemel, Associate Professor of Management at EDHEC and Director of the EDHEC Open Leadership Centre for Diversity & Inclusion.
Despite the growing interest and commitment from both practitioners and scholars in "diversity" and "diversity management" over the 3 last decades, inequality and discrimination persist in the workplace. This alarming observation pointed out by several studies and many observers is also highlighted by the findings of the latest study of EDHEC Open Leadership Centre.
The study carried out among carried out among 767 people within organisations, found that:
On average, participants rate their organisations just above average in terms of diversity & inclusion (6.2/10 on diversity, and 5.5/10 on inclusion)
On gender equality, perceptions are below average: the overall score is 4.9/10
Women are more critical than men in their perceptions of diversity and inclusion:

For diversity women give an average score of 6.1/10, while men give a score of 6.6/10
For inclusion, women give a mean score 5.3/10, while men give 5.9/10
  The difference is even more striking when it comes to gender equality: women attribute a score of 4.1/10, while men rate it at 6.8/10
This results point to the need for an alternative approach that could accelerate progress on diversity and inclusion. Traditional diversity programs, e.g. formalized HRM procedures, surveys, diversity training, performance evaluations, networking and mentoring programs, haven't met their promises.
In this study, EDHEC Open Leadership team has proposed and tested the hypothesis that putting leadership representations and behaviors at the heart of diversity policies and practices would lead to effective and lasting transformations that favour diversity and inclusion in organizations.
Leadership representations
Leadership representations can be an important impediment to diversity improvement within an organisation. In fact, when the characteristics expected of a good leader are associated with "one specific profile", all the other profiles are less likely to be identified and perceived as "leaders" or "potential leaders".
According to our respondents, leadership is particularly associated to vision and charisma and the most representative traits of a good leader are: being strong, energetic and willing to take risks. In other words, in the collective imagination, the image of a leader is strongly linked to heroism and carries "masculine" connotations. This narrow representation excludes many profiles from the population of potential leaders e.g. women of course but also men that don't matches with this image.
Transforming leadership models would open up positions of responsibility to a greater diversity of talents and thereby contribute to the progress made by companies on diversity and inclusion.
Diversity, Leadership effectiveness and human performance
The statistical analysis carried out in this study shows a positive relationship between employee perceptions of a climate of diversity and inclusion and human performance (employee's motivation and satisfaction).
When leadership effectiveness is added, this positive relationship is reinforced and and a positive dynamic is created between diversity, inclusion, leadership and human performance. In fact, we observe strong correlations between:
perceptions of a climate of diversity and inclusion;
human performance;
and leadership effectiveness of the immediate supervisors.
In order to boost progress on diversity and inclusion, our recommendation to companies is to pursue their efforts to improve diversity management and at the same time adopt a new approach by transforming leadership representations and behaviours.
In conclusion, companies need to change their leadership representation and model in order to:
Open it up to a diverse range of talents;
Favour more inclusive leadership;
Improve firm performance and well-being in the workplace!