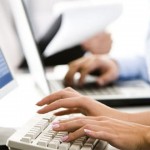 The costs associated with higher education, both in terms of money and time, appear largely unsuited to the demands of modern life.  In a time where learning is an ongoing endeavor and skills development a permanent activity, the prospect of sinking that much time and money into learning several times in our career is not an appealing one.
MOOCs offer a cost-effective alternative, and Coursera have been leading the way in the development of slightly meatier versions of their traditional byte-sized courses.  The platform has recently announced the creation of five new online degrees, thus doubling the number available on the site.  The new programs, which are due to launch later in 2018 are:
University of Illinois at Urbana-Champaign's Master in Computer Science, ranked #5 in the world by US News & World Report, will expand on the success of the Illinois Master of Computer Science in Data Science on Coursera, adding the full force of the Illinois Computer Science department's expertise in areas such as artificial intelligence and cybersecurity.

Arizona State University's Master in Computer Science, open for applications now, will help students build mastery in career relevant fields like machine learning, cybersecurity, and big data. ASU has been ranked the #1 school for Innovation over the last three years by US News & World Report.

University of Michigan's Master of Applied Data Science will be an applied program developed by world-class faculty to enable people from a wide range of backgrounds to capitalize on the data revolution happening in the world today. This degree will empower people with skills in programming, statistics, data manipulation and analysis, information visualization, and machine learning.

University of Michigan's Master of Public Health is ranked the #1 Health Management and Policy program and #4 Public Health program by US News & World Report. Michigan's MPH on Coursera will provide the same internationally relevant and US-accredited training in biostatistics, epidemiology, environmental health, health policy, and other skills that are critical for those working in any organizations influencing the health of communities around the world.

University of London's Bachelor in Computer Science will be the first ever Bachelor's degree offered on Coursera. Drawing from +150 years of experience in distance learning, University of London will give students substantial support from online tutors and has designed this program to develop core programming skills through creative, design-based projects featuring cutting-edge topics like machine learning, virtual reality, and game development.
Whilst these degrees do still carry a cost, both in time and money terms, they are nonetheless roughly a third of the cost of traditional degrees.  What's more, the online nature of them affords a degree of flexibility in how and when material is digested.
The courses will not only feature online video sessions but Slack integration to allow communication with faculty and peers, and remotely proctored exams for credentialling.
The degrees announced bring Coursera's degree count up to a total of nine programs, which include the Online Master's in Innovation and Entrepreneurship from HEC Paris as well as three degrees from the  University of Illinois at Urbana-Champaign: a Master of Computer Science in Data Science, a Master of Science in Accountancy, and a Master of Business Administration that had its first class graduate in December 2017.