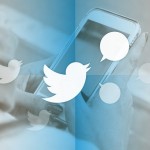 Services like Altmetrics are encouraging academic researchers to take a more rounded approach to their work.  They encourage them to engage with the public in a variety of ways, whether through social media or blog sites such as The Conversation.  Does this engagement result in higher citation rates for papers however?
That was the question posed by a recent study conducted by researchers from the University of Alberta.
"There's a compelling signal that citation rates are positively associated with science communication through social media. Certainly, Twitter provides an accessible and efficient platform for scientists to do a majority of that communication," the authors say.  "The good papers that get pushed on social media are what end up on people's minds and eventually as PDFs in their reference manager."
Social research
As avid users of social media themselves, the researchers wanted to assess the impact of altmetrics on the citation success of papers.  They evaluated 8,300 ecology and conservation papers published between 2005 and 2015.
"There's a big hype when a paper comes out, but then there is this underwhelming lull for a year or two as you wait for citations to accumulate, so you don't really know whether your science is reaching people. We quantified whether science communication may correlate with more citations. In the case of ecology and conservation science, it looks like it does," they explain.
Getting the message out there is crucial in ecology and conservation, as research findings often drive both policy and public opinion.  The researchers found that academics in this field weren't really utilizing social media effectively, with the bulk of their communication aimed at other scientists rather than the wider community.  This was despite around half of ecologists' followers on Twitter being non-scientists.
"Ecologists and conservation scientists are dealing with applied problems that the public cares a lot about. So when science gets stuck in the circles of academia and doesn't make it out to the public, it's doing that publicly funded research and its potential applications, a disservice," the authors conclude.
The academic world have been notoriously slow to wake up to the potential of social media to reach a wider audience with their work.  Despite the growth in altmetrics, it seems that there is still some way to go.