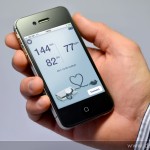 The sheer potential of digital technologies to transform healthcare is perhaps greater than in any other industry.  The current state of progress was outlined in a recent report by Castlight Health.
Their State of Digital Health: 2018 Annual Report provides an overview of how employers and employees are interacting with digital health technologies today.
The research saw thousands of employees from around 350 US based employers quizzed on their use of digital health tools, including their satisfaction and ROI from them.  The results revealed that the most frequently used tools rarely tackled the most pressing health concerns of the employee.  This included tools such as smoking cessation programs and health risk assessments.  This lack of real ROI seldom prompted the employer to disinvest in these tools however.
"Employers have access to an explosion of new digital health solutions, but most of them continue to offer the same solutions they always have, even though they are not delivering better health or cost-savings," the authors say. "To realize the full promise of digital health innovation, employers need to identify solutions that hit the sweet spot, driving engagement, increasing employee satisfaction, all while delivering a strong business case."
Going it alone
This is prompting many employees to strike out on their own in the hope of finding the tools that really meet their health goals.  For instance, many employees reported using tools to help them to lose weight or sleep better.  They were nearly 6 times as likely to access these directly as through their employer.  Indeed, they were nearly 2 times as likely to access all kinds of digital health tools directly than via their employer.
It underlines the differences that exist between what employees value from digital health, and what employers value from it.  This is despite employers offering on average 14 different solutions, with 9 of these typically procured through a health plan, and the remaining 5 from a third-party vendor.
There is considerable enthusiasm among users for digital health tools however, with nearly all employees utilizing at least one form of health technology.  This demand was consistent across all age ranges, with millennials only 1.2 times more likely to use digital health tools than Gen X'ers or Baby Boomers.
"It's clear that employers and employees both recognize the immense potential of digital health tools," the authors say. "This common interest presents a big opportunity for employers to use data to better align their investment in digital health solutions with employees' goals and needs."