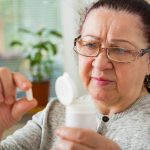 As chronic diseases make up an ever greater proportion of healthcare expenditure, the emphasis is slowly moving towards both prevention and management of these conditions.  As such, there are a growing number of tools and applications to help this process along.
One of the latest was recently announced by digital care management company Pillo Health, who have launched a collaboration with AARP to explore how the Pillo tool can improve disease management for people who have recently been diagnosed with diabetes.
Pillo is a countertop device that uses voice technology, facial recognition and AI to help users manage their health and connect to caregivers and family members.  The study being undertaken with AARP will see how the technology performs in a number of homes in the Boston area.
Participants will use Pillo to manage their medication, care plan and video check-ins with caregivers.  In addition to this, it also helps to store and dispense medications, with the drugs either loaded by the user or prefilled via a mail-order pharmacy.
"AARP's mission focuses on empowering people to choose how they live as they age," said Andy Miller, AARP SVP of Innovation and Product Development. "Pillo Health's ability to leverage artificial intelligence and voice technology through a highly intuitive and engaging care assistant aligns with our support of technology that brings real value to consumers across multiple generations."
"We have great respect for AARP and its focus on innovation. We are excited to engage with AARP innovators and members to revolutionize the way diabetes care is delivered today," said Emanuele Musini, Pillo Health Co-Founder and CEO.