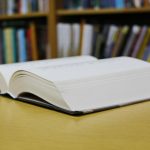 The Open Science movement has been gathering pace lately, with the famous example recently of AI researchers boycotting Nature on account of their work not being open access.  Another example of the drive for research to be available to all comes via Sweden, where researchers are able to publish their work in Frontiers' Open Access journals through a new and simplified process.
The process is possible thanks to an agreement reached between the journal and the National Library of Sweden (NLS).  The new arrangement underlines the importance of open research to the Swedish research community.
It's the first such agreement in the Nordics, but follows hot on the heels of a similar agreement between Frontiers, the Austrian Science Fund (FWF) and the University of Vienna in late 2017.  The agreement will be available to all organizations of the Bibsam Consortium, with twenty of them already committed.
"We are now making clear that entering into agreements with gold Open Access publishers is an important route to reaching the goal of immediate Open Access, in contrast to previous negotiations with traditional publishers who offer hybrid Open Access journals which up to now has been the main focus of the Bibsam Consortium," the NLS say.
Open science
It's part of a wider body of work that NLS have been undertaking since 2006 to move Sweden towards Open Access research publications.  The project received a boost in 2017 when the Swedish government appointed NLS to drive the national effort to have all research open access by 2026.
The initial agreement with Frontiers' will run until 2021, with any researcher submitting work under the agreement having full access to the suite of open access tools provided by Frontiers'.
The full list of participating organizations under the Agreement is:
Chalmers University Of Technology
Ersta Sköndal Bräcke University College
Halmstad University
Karlstad University
Karolinska Institute
Kristianstad University
Linköping University
Linnaeus University
Luleå University Of Technology
Lund University
Malmö University
Örebro University
Stockholm University
Swedish Radiation Safety Authority
Swedish University Of Agricultural Sciences
Umeå University
University Of Gävle
University Of Gothenburg
University West
Uppsala University
As of 1 June 2018, Frontiers has 103 institutional membership plans in place with university libraries, consortia and funders.