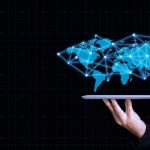 Last year a report by SAP highlighted the poor state of digital transformation efforts around the world.  It found that 84% of companies regard digital transformation as crucial, yet just 3% have actually finished any company-wide effort.
"Digital transformation is no longer a choice, it's an essential driver of revenue, profit and growth," SAP said.  "Executives need to move from simply understanding the high stakes, to activating complete end-to-end execution across their business.  This requires innovative breakthrough technologies, investing in digital skills, and retraining the existing workforce. The next two years will be a key inflection point, which will separate the digital winners from those left behind."
A year on, is the situation getting any better?  The latest report on the state of digital transformation by MIT Sloan Management Review and Deloitte Digital suggests (slow) progress is being made.  It revealed that the number of companies reporting that their digital transformation projects are at a developing or mature stage rose by three and five percentage points respectively.
"This year's study shows that executives across industries and around the world are investing in the digital maturity of their organizations," the authors say. "Digitally maturing companies in particular are developing their digital talent at both leadership and employee levels and creating conditions that will enable the organization to experiment, learn, and collaborate in the marketplace."
Gentle breeze of disruption
Far from the gales of disruption typified by Joseph Schumpeter, the report highlights the pedestrian nature of widespread change within large organizations.  The Sloan/Deloitte report surveyed 4,300 executives and managers from around the world, and found that the leadership within these organizations continued to be a block on progress.
Indeed, 55% of those who are at a more advanced stage of their digital transformation revealed a need for new leaders.  Pleasingly, 64% of these organizations were actively developing this new breed of leader.
Such a skills shortage was not only evident in leadership positions, with 90% of respondents revealing that a culture of constant learning was crucial to any successful transformation.  Despite this desire however, just 34% of respondents were happy with the level of support they received from their organization to learn the skills required to thrive in the future.
"Education can no longer be viewed through the traditional lens that implies learning only happens in a formal classroom or training setting," the researchers say. "Companies across the board—even those that are showing significant digital progress—should better orchestrate new ways of learning on and off the job that encourage continuous education and allows individuals' skills to keep pace with the rapid rate of technological change."