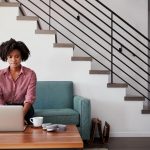 The gig or freelance economy is one of the most fascinating work-based trends in recent years, with the latest data suggesting that around 30% of American workers operate on this basis.  This growth has many factors behind it, but something that appears common is that people seem to enjoy it.
I wrote recently about a study from Villanova University that explored the happiness of American workers across a wide range of employment types.
The results revealed that control and autonomy was key. When gig workers had control over their schedules, and indeed which tasks they undertook, then they were much more satisfied than their peers in full-time work, even though they had none of the security and benefits those workers enjoy.
This bump in satisfaction was up to 8% for men and 8.5% for women, with the largest gains among people working in non-professional roles.
Universal happiness
Is this happiness universal however?  A recent study from Oxford University adds a degree of nuance to the picture.  It suggests that the relatively poor working conditions associated with online gig work can affect our wellbeing.
The study looks specifically at digital gig work that allows people to work internationally, whether in software development, online translation or a range of other disciplines.  The paper suggests that there are currently around 70 million people registered across a range of online work platforms.
The research finds that whilst the flexibility and autonomy of such work is largely very appealing to workers, there are consequences that aren't always evident from the start.
"Our findings demonstrate evidence that the autonomy of working in the gig economy often comes at the price of long, irregular and anti-social hours, which can lead to sleep deprivation and exhaustion," the authors say.
This is especially so when working outside of your local timezone, which is often the case when buyers are from high-income Western countries.  The competitive nature of gig work can also be stressful, with workers striving for the highest ratings to ensure a regular flow of work.
"The competitive nature of online labour platforms leads to high-intensity work, requiring workers to complete as many gigs as possible as quickly as they can and meet the demands of multiple clients no matter how unreasonable," the authors say.
Stressful work
The study revealed that 54% of workers revealed they had to produce their deliverables at a very high speed, with a further 22% saying they'd experienced pain as a result of their work.
It's worth pointing out that the study purely looked at workers from Southeast Asia and sub-Saharan Africa, but I've written before about some of the challenges involved in gig work that revolved around a paper by the insurance company Prudential.
It found that gig work is most popular among Millennials who did indeed love the flexibility and freedom the work gave them.  Gig workers in the Gen X and Baby Boomer age groups however were more likely to be forced into gig work by changes in their traditional employment status.  For these people, the situation was less satisfactory and they expressed concerns about budgeting and their long-term financial wellbeing.  Indeed, 63% of Gen X gig workers said they were struggling financially.
Gender balance
Adding further grist to the mill is a new report from AND CO and Fiverr, which looked at the amount of money earned by gig workers.  The report specifically looked at so called digital nomads, who travel as they work, and found that among this group, women were more likely to earn over $50,000 than men (44% vs 39%).  This ratio flipped around for gig workers who remained rooted in one spot however.
The pay gap between men and women gig workers was largely non-existent, especially in the first 4 years of working in this way.  Things changed a little as people's experience grew, with men who have been working remotely for over 7 years 10% more likely to earn over $50,000 than women with a similar level of experience.
This strikes at the fundamental challenge of gig work.  For many, especially younger gig workers, this is a way of life that allows them to work freely, travel widely and gain a range of experiences that traditional employment doesn't afford them.
It's a prospect that can be understandably appealing.  Is it conducive to raising a family or planning for retirement?  The jury remains out on that score, not least until policy makers get to grips with these new ways of working and adapt the social safety nets that are largely wrapped around traditional forms of employment.
The AND CO data does reveal a degree of persistence among long-term gig workers that does suggest that it isn't something that loses its glamor after a period.  Indeed, 90% of those they spoke to that had been working this way for over 7 years, wanted to continue doing so.
Gig working remains sufficiently new that we are still only beginning to understand how it affects workers, both in the short-term and longer-term.  Hopefully it will attract a growing amount of research attention and with it our understanding will grow in unison.