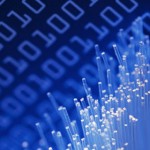 Reports that gaze into the future are far from unusual, but few have the clout of the UK governments Technology and Innovation Futures report.  The report looked ahead to the next 20 years to try and determine the technological shifts that will drive economic performance over that period.
The report came up with innovations in a number of areas, including:
Biotech and pharmaceuticals
Materials and nanotech
Digital and networking
Energy and low carbon technologies
You can see a copy of the report below.  Is there any mention of social technologies?  Yes and no.  Complexity science gets a mention, as does cloud computing, but there is very little mention of social as a means of improving how we work.  Is it an oversight or is social really not all that important for future economic success?