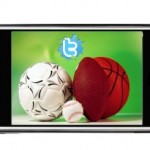 Football clubs sit in a strange position when it comes to social media.  On one hand football was one of the pioneers of online communities, with fans building facilities to allow supporters to get together online and talk about the club they love.  Clubs are also in an enviable position of having a large number of 'customers' that are loyal and devout, often blindly so.  These people will often go to great lengths to follow their team and would be all too happy to help them achieve success in any way they can.
So you'd think they would be fertile ground for building a social business, yet most clubs have pretty poor social media offerings, with what is online seemingly undecided as to whether it is there purely to try and drive sales of tickets or merchandise, or whether it is there to drive engagement with supporters.
The former strategy never really works on social media, whilst it seems like fans often prefer to do the latter on communities setup by fans like them.  The kind of discussions that are freely accepted on fan run communities are often of the sort that the clubs themselves don't want to associate themselves with.
All of which means many clubs use social media to talk at supporters rather than with them.  Is there a better way?  You betcha.  Companies around the world are using social media tools to get feedback from customers and other stakeholders on how they're doing.  You have companies like Ford using social media to find drivers to test cars before release, or Lego getting customers on board to help design new products.
Finding people willing to help shouldn't be a problem for any football club, nor should finding people with the expertise.  Where clubs current social media efforts fall flat however is that they're not done with a clear purpose.  Deloitte showed recently that the best social business endeavours work when you take core business objectives and look back from those to see how social media can help.
A road map for social media use amongst football clubs
Define your purpose -The first step is to understand why you're doing this.  Remember that this needs to tie into your clubs reason for being.  Once you have a purpose, you can then begin to measure it and show how it affects your club, thus proving ROI.
Identify your early adopters – Lets say your project is to crowdsource the design of merchandise from amongst the fanbase.  Your first step would be to identify the early adopters within your fanbase that would be keen on such a move.  These people will be key to taking your project mainstream so it's crucial to get them on board early.
Start with a pilot – It's tempting with social media to aim for the stars right away.  It's much more effective however to start with a small project in a narrow area.  You can then devote time to making it work, safe in the knowledge that if it doesn't, it won't cost you big, either financially or in terms of reputation.  Once you've found something that works with the early adopters, then you can scale things, with a proven track record behind you to help you get the resources you need, plus a team of champions (the early adopters) amongst your fans.
Whilst these three simple steps aren't a guarantee for success, they will give your social media efforts a focus and help you to tap into the knowledge and desire to help their club succeed that sits within every fan.