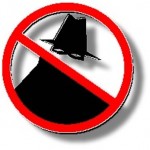 Lots of things are crowdsourced these days, with one of the latest examples being the design of an amphibious tank for the American military.
One of the more peculiar uses for crowdsourcing however has to be the new crime fighting network setup by the FBI.  The new site is being launched in conjunction with White Collar, an American crime drama, and intends to offer users the chance to help solve art theft cases.
The site is no doubt hoping to tap into the inner sleuth in us that shows like White Collar help to germinate.  The network will feature photos of stolen art, together with information about the case.  The public will then be invited to submit leads to try and help solve the case.
This isn't the only crowdsourced crime fighting initiative out there though.  Here are five more.
Five crowdsourced crime fighting projects.
Posts that are similar to this
Subscribe to this blog either by