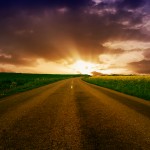 Open innovation has undoubtedly grown considerably in the last few years, and quite understandably so.  Organizations are increasingly realizing that they don't have a monopoly on the finest knowledge, and that inviting external participants into their innovation process is therefore very valuable.
I think, however, that it's important for a balance to be struck.  Open innovation is great for institutions because they only have to pay for results.  Internal innovation efforts produce a lot of failed attempts before a solution is found, and the organization pays for each of those failed attempts.
With open innovation, that doesn't happen.  People who fail to deliver the results required of them don't get paid at all for their efforts, whether those involve financial costs of competing or time and effort related costs.
In other words, there is usually an awful lot of unrewarded effort in any open innovation process.  Now, of course, you will rightly say that entrants into any open innovation challenge do so freely and of their own volition.  No one is forcing them to enter and they do so in the full knowledge of what entry entails.
That is undoubtedly true, and I've written about a number of studies exploring the motivations of participants, and many of the core motivations are non-financial, but just as we have intrinsic factors for employees, we should consider these for contestants too.
Open innovation versus horizon scanning
I think it's great that organizations are looking outside their walls for insights and innovations, but this should not be limited to open innovation challenges.
The world is awash with talented people doing interesting things, so you should be keeping abreast of your horizons to ensure you're aware of what these developments are.
That way, if there's a start-up that is doing good things in your field, you can reach out to them rather than relying on them to come to you.  Not only will this approach keep a regular flow of new ideas coming into your organization, it also cuts down on the wastage that many innovation challenges create, which must help build relations with the start-up community.
Do too much of open innovation and you risk alienating the majority of stakeholders who will lose out in your challenges.  Do too little and you will miss out on insights from those you are not aware of.
As with most things, being able to strike a balance is key.