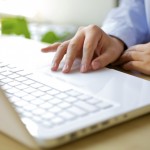 As the social web has blossomed, a fascinating range of communities have sprung up around healthcare related topics.  Doctors and other healthcare professionals have been enthusiastic adopters of communities of practice, whilst there have also been a large number of patient centered communities emerging.
These patient led communities attempt to provide a crucial conduit for peer support and knowledge brokerage to ensure patients have access to the best information around treatments, clinical trials and so on.
A recent report by the innovation charity Nesta has set out to explore just how effective such communities are.
The report found that patient led organizations are a crucial example of the kind of collective intelligence that can emerge in complex areas such as the management of long-term conditions.
In such environments, the greater the data available, the greater the range of diagnostics, treatments and care is available, and as such, knowledge is a crucial asset in ensuring you have access to this.
Communities are a great way of doing this as they perform much of the searching, translating and analyzing of information surrounding particular illnesses and treatments.
What's more, the more innovative of these communities are working alongside healthcare providers in driving research programs and syndicating the expertise of patients.
The report highlights the importance of supporting such communities to ensure that they can do their work as effectively as possible.  With most participants in such communities driven by a huge personal desire, they can be incredibly productive sources for research.
The study concludes with an appreciation of the rising complexity of healthcare, and the cost challenges most health systems face.  Effective engagement with patient communities can be crucial therefore in developing the knowledge of patients and empowering them to self-manage their own care more effectively.
They warn, however, that appropriate support is required for this vision to become reality, with the provision of exceptional tools crucial for patient organizations to develop connections between the individual patients and the various institutions within the healthcare industry.
With both patient groups and external innovators growing apace, one suspects that the importance of connecting everything up into a coherent ecosystem will be an increasingly crucial challenge facing health systems the world over.