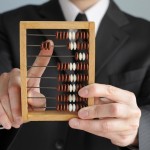 As regular readers of this blog will be aware, when it comes to 'the future', I'm a supporter of William Gibson, who said that the future is already here, but that it's unevenly distributed.
So, much of my work on this blog and elsewhere is designed around locating those interesting things happening at the edge, and bringing them to wider attention.
So it's interesting to learn of a new project by the ACCA (the Association of Chartered Certified Accountants) and IMA®(Institute of Management Accountants) that aims to do the same sort of thing for the accounting profession.
The project, called The Future Today, consists of both a website and a multi-year research effort focused on uncovering what the future holds for the profession.
The future of accounting
The first report published on the site revolves around social, mobile and cloud based technologies and the impact they're having on the profession.
In addition to hosting the research from the two groups, the site will also feature blogs, guest commentary and so on.
"Through this new platform we aim to inform, educate, and raise the debate about the future world of finance, business, and accountancy", said Helen Brand OBE, ACCA Chief Executive.
The first paper published on the site contains insights from dozens of senior finance leaders from a range of large multinational companies, including executives from Microsoft and Deloitte.
The report reveals that the finance function has been slower to adopt SoMoCo technologies than other parts of the organization, such as HR and marketing.
The aim of the venture is to provide finance professionals with the tools and insights they need to evolve and adapt to the changes occurring in the finance industry.