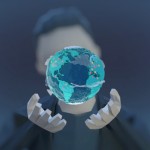 The last year or so has seen a growing number of ventures use big data to inform our thinking and decision making.  Only recently, for instance, I've looked at two platforms that use big data analytics to try and predict things as diverse as the price of oil and the success of a startup.
There have even been attempts to automate the horizon scanning process that plays such a big role in predicting how a business will perform in the coming years.
Many of these efforts take a very much academic orientated approach by attempting to highlight the latest trends in research and thinking from the best universities in the world.
Holistic forecasting
A new platform, called PredictHQ, is attempting to tap into a wider and more varied range of sources to underpin its forecasting.
The system is built upon what the developers call 'event intelligence', which is broadly speaking when their algorithm trawls events happening around the world, and then infers the impact these might have on your business.
The platform endeavors to track and monitor both local and global events to gain a detailed picture of the environment that influences your business.
Central to this capability is the platforms ability to infer the why from the what.  So it not only tracks what is happening, but the team believe they are able to predict what impact this might have on a business.
In addition to predicting the possible impact of events happening in real time, they also proclaim they can provide you with better planning capabilities, so you can test how the upcoming Olympics might impact your business, for instance.
This can all be fed into calendars, and even maps, via the API that comes with the platform, with the aim being to make it easy for staff at all levels to see what might be just around the corner.
It's an interesting app, and you can learn more about it via the promotional video below.