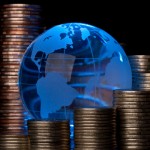 The FinTech sector has been one of the most fertile in terms of innovation in recent years, prompting many of the big banks to do all they can to reach out to the startup community.
A recent paper, for instance, highlighted how Deutsche Bank can potentially work with FinTech startups, especially in the burgeoning payments sector.
The report was released at the same time as Barclays were launching Eagle Labs, which are a combination of incubator and maker lab for the financial sector.
The spaces will be specifically designed around the needs of local entrepreneurs, businesses and communities and tailored to suit regional economic strength in specific industries. The Labs will be supported by Barclays' Digital Eagles and feature:
Barclays Eagle Lab – Incubators – will specifically target high-growth firms and entrepreneurs who are projecting 20 per cent growth or more, giving fast growing businesses the space and resources to help them succeed. They will benefit from collaborating with other like-minded business, and mentoring from Barclays industry experts.
Barclays Eagle Lab – MakerSpaces – will offer access to 3D printers and laser cutters. This means businesses will have access to the tools they need to rapidly produce and test prototypes without having to import from overseas, and can significantly reduce the time and cost taken from concept to market.
Whilst these labs will initially be located outside the capital, it's fair to say that London remains the FinTech capital of the UK, if not the world.
A recent report from Deloitte highlighted the power of London as a 'global city' and the cities prominence in financial innovation was reinforced by the third annual FinTech Week that brought together innovators from across the city.
One of the more interesting of these startups was present at the recent Entrepreneur First pitch event.  The startup, called Cleo, aims to provide a smarter interface between you and your bank.
Intelligent personal finance
The platform utilizes machine learning to classify the transactions we make each month, and then provide intelligent insights into the patterns it observes.
For instance, it might tell us how much we're spending at a particular coffee shop, or whether we might be able to save money on our utility bills.
The platform sits on top of existing banking infrastructure and connects via their API.  It has been live in beta mode for a few months now and has already racked up several hundred users.
"Cleo's growth continues to accelerate since launching 7 weeks ago, currently standing at over 27% week on week. We're bullish on Facebook messenger becoming the WeChat of the West and are excited to integrate ahead of their SDK launch this year," Barney Hussey- Yeo, CEO and co-founder of Cleo said recently.
Startups such as Cleo epitomize the strength of London as the FinTech capital of the world, with particular strengths in the provision of a fertile and supportive policy environment.
This certainly shouldn't be taken for granted however, with a recent survey of the sector by Reuters revealing concern about the potential disruption should the country vote for Brexit in the upcoming EU referendum.