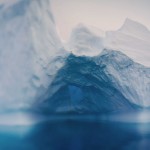 Machine learning largely rests on having huge data sets by which you can train algorithms to act intelligently.  Whilst this has achieved high levels of success, it's probably fair to say that none of these systems really appreciate what they know.
One approach that attempted to build a system with that level of contextual awareness was Cyc, a Stanford based project that was born over 30 years ago.  It has largely remained on the sidelines since then, but it is set to come out of the shadows as Texas based company Lucid AI aim to commercialize the platform.
They're building on the 30 years of work that has gone into Cyc and working with the general knowledge engine that it has to make support tools that are smarter than existing services such as Siri.
Smart support
For instance, they have already been testing their system out with a number of clients, such as the Cleveland Clinic, who are using Lucid to help researchers locate patients for clinical studies.
The company built on the core Cyc knowledge base to provide the functionality that allows doctors to query the database using natural language.  The system then claims to be able to find the right patients for the trial, together with their working out too.
Their other clients see them working in areas such as insider trading detection and investment analytics, with some impressive results.  For instance, the system was able to detect insider trading by predicting the relationship between two people from their proximity in an org chart from years ago.
As the system has been for so long in the wilderness it's tempting to dismiss it as something of a sideshow in a world where other approaches have come to dominate, but Cyc is superior when it comes to giving a system a degree of common sense that current tools lack.
For instance, whilst current AI are great at winning games such as Go, it's a leap to suggest they're equally skilled at more nuanced tasks like holding a conversation.
Suffice to say, it's far too early to say whether Lucid will succeed in bringing Cyc out of the shadows, but it's certainly interesting enough to warrant further observation.
You can learn more about the company via the video below.