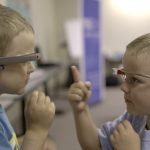 The Economist recently wrote a moving paean to the fate of autistic people in the western world.  It revealed that one in 68 people in America are believed to be autistic, but western society appears to be doing a terrible job on actually helping the autistic among us contribute and feel valued.
"Although around half of those with autism are of average intelligence or above, they do far worse than they should at school and at work. In France, almost 90% of autistic children attend primary school, but only 1% make it to high school. Figures from America, which works harder to include autistic pupils, suggest that less than half graduate from high school. In Britain, only 12% of higher-functioning autistic adults work full time. Globally, the United Nations reckons that 80% of those with autism are not in the workforce," the article says.
A small step
A project from researchers at Stanford University is attempting to make a small step in the right direction and help autistic people better recognize and understand the kind of facial expressions that form such a huge part of communication.
The project, called Autism Glass, utilizes Google Glass and provides wearers with a number of social cues delivered via machine learning to help them make sense of the situation they find themselves in.
The glasses, which feature an outward-facing camera, use machine learning to gage the facial expressions of those the wearer encounters.  They're capable of providing the user with real-time cues to better understand their companion's emotions.
It's also capable of monitoring the level of eye contact that occurs, and make inferences on the way the user is engaging with others as a result.
The glasses are connected to a smartphone app to allow the patient, their family and medical professionals to monitor their progress.  There is even the capability to watch back the interactions as they unfolded.
The project is still in development but has already completed a 40 person pilot that was a huge success.  The team hope to put the glasses through their paces with a larger cohort of 6-16 year olds.
As the Economist noted, this is a criminally under-served part of our community, so technologies such as this will go some way to help redress that balance and allow autistic people to contribute more richly to society.