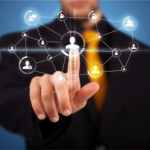 Last year I attended the showcase event for the latest cohort of startups in the European Institute of Innovation & Technology (EIT) stable.
The EU backed venture, which launched in 2010, exists to help train and support entrepreneurs across the continent, and has offices in several countries, including a recently launched facility in Silicon Valley.
They recently announced their new Strategic Innovation Agenda for 2017-2019, with a focus on helping research find its way into industry and the development of entrepreneurial talent across Europe.
From research to market
Of particular interest to me is the support they offer to startups looking to take research to market, whether that's via investment, incubation or growth support.
Over the next few years, they plan to focus on a range of areas, including cities, wellbeing and infrastructure, with a number of interesting projects in the EIT stable.
For instance, they are working on a European Trusted Cloud Ecosystem, which aims to provide multi-cloud extension services for things such as data protection and identity management.  The project is currently running in Trento, Helsinki and London, with 16 SMEs currently working on the project.
They are also working on a similar platform for IoT developers that will provide them with a common form of connectivity and middleware, with initial applications already emerging in healthcare and transport.
"We have an extraordinary wealth of talent, expertise and ambition across a range of sectors, which we need to bring together to ensure Europe remains competitive internationally in this growing market.  Our digital success is directly relevant to all of us – it will stimulate economic activity, create jobs, grow business and improve quality of life, while developing an expert and entrepreneurial workforce ready for the digital future," Willem Jonker, boss of EIT Digital says.
The initiative forms part of the wider EU aims for 'open science, open innovation and open to the world'.  The wider policy was launched last year by Carlos Moedas, and documented in a paper on the topic.
"Science and innovation are global endeavours and researchers should be able to work together smoothly across borders, particularly on large-scale common challenges. The strategic approach to EU international cooperation aims to develop common principles and adequate framework conditions for engaging in cooperation," the paper concludes.
Quite how this will manifest itself in a Brexit world remains to be seen, but with so many British institutions collaborating with European partners, one can only hope that such partnerships endure, whatever the political fallout.