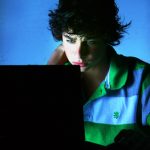 Post-truth was probably the phrase of 2016, as politicians throughout the western world spun what can only be described as lies in order to convince the electorate to vote for them.
I wrote today about the importance of effective communication from the science industry, but a second paper also highlights the importance of honest communication from politicians, especially about new technologies.
"Today, technical innovations dominate our everyday life in many areas. New technologies, however, always are associated with risks — and these are also seen by laymen," the authors say. "It is crucial to enable adequate communication between science and society, which does not only consider scientific findings, but also concerns of the population."
The pros and cons
Whilst most new technologies come with many positive elements, they also often come with risks attached that require precautions to be taken.
For instance, the authors analyzed communication about mobile phones, and especially the electromagnetic fields on which the technology is based.  The communication around this technology typically goes thus:
Initial studies are inconclusive about any potential health risks
More study is needed to fill in the gaps in our knowledge, especially around long-term impacts
Some measure are recommended to limit risk for users
Whilst it's tempting to think that people can easily blow risk out of proportion, this latest paper finds little evidence of this.  Instead, our worries are often fed by a lack of information or conclusive evidence one way or another about the risks of a technology.
During experiments, when participants were given both a number of recommendations together with the science behind the recommendations, the worries among the group increased significantly, with this perception often not proportionate to the actual risk.
"The study reveals that messages on precautions and information are a double-edged sword in terms of subjective risk perception. Their use should be far better understood," the authors say.
It's worth remembering that this was conducted in a study whereby the messenger was largely well intentioned, which is not always the case.  As the report mentioned in my earlier post today highlighted, good scientific communication is a systemic thing, and therefore all stakeholders have a part to play, whether scientists, the media or politicians.  Each has a duty to be as accurate as possible to ensure the public are as well informed as they can be.