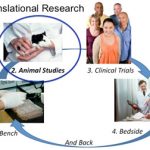 The Learning Health System Network (LHSNet) is a clinical data research network that's designed to support the kind of medical research that improves patients lives.  The network is a collaboration of nine healthcare organizations, including academic medical facilities and public health departments, and consists of around 10 million patients.
The work of the network has recently been documented in a paper exploring the impact it has had on translational research.
"The Medica Research Institute brings to the network its expertise in linking administrative claims data to data sourced from electronic health records, as well as engaging stakeholders from the payer community and identifying research topics that contribute to the understanding of value-based care," the authors say. "LHSNet's focus on learning health-care systems fits with our goal of conducting translational research and is a key reason we joined the network."
Key to the success of the network has been its ability to bring together a wide range of partners from across healthcare.  This diversity has helped to ensure that the research really contributes towards the clinical outcomes of patients.
Key wins
The network initially focused on a number of key milestones, most of which have been achieved. These include:
streamlining federal research design requirements
increasing data linkage for electronic health records and claims data from 1 million to 3 million lives
data-mapping among each member site
executing a basic data query across sites
developing computable phenotypes for identifying condition-specific cohorts
validating cases for three disease cohorts: obesity, heart failure, and osteogenesis imperfecta
"LHSNet has demonstrated the ability to engage with patients in both the governance of our network and in our research design," the paper says. "Our work holds promise for research efforts that are meaningful to patients, caregivers, and clinicians."