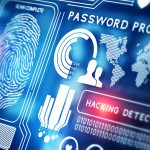 Cyber security has seldom been more important, whether it's in securing systems around elections or ensuring medical data is not stolen.  It's perhaps no surprise therefore that governments are taking greater interest in all things cyber.
Central to this is the Data Science Challenge launched recently by the Defence Science and Technology Laboratory (Dstl).  The competition aims to offer a series of challenges that aim to bring the best data minds in the land together to tackle a range of real-world problems.
The first of these was launched recently, and will task participants with detecting and then classifying vehicles using nothing more than aerial imagery.
The Challenge, which has a prize fund of £40,000, is part of a wider body of work that hopes to develop an innovation ecosystem encompassing academia, industry and startups to help develop novel new approaches to the cyber challenges we face.
Mining data
Participants in the Challenge will face two distinct problems:
The detection and classification of vehicles using aerial imagery – with the aim of helping services to rapidly assess and identify vehicles, including buses, cars and motorbikes.
The classification of crisis reports – including data from media reports to help services to better understand potential crisis situations and potential instability in a region.
"Around the world, governments are using the power of data to meet many of the huge challenges that they are facing. By analysing complex, evolving information, data science can provide invaluable insight that informs how we can best respond to event," dstl say. "There is real talent out there and we want to encourage the curious to experiment and learn. We are determined to push the boundaries of what can be done, and to keep striving to always be better. This is why we are launching the Data Science Challenge today."
The competition has backing from across government, and is sponsored by the Government Office for Science, Secret Intelligence Service and MI5.
Participants can register at https://datasciencechallenge.org/, with a closing date of May 17th for submission of solutions.  The winners of the first round will be announced at the end of May, with the first prize earning £20,000, second prize earning £12,000 and third prize getting £8,000.
Focus on cyber
The competition is part of a growing range of competitions seeking to unearth talent that is in short supply.  For instance, I wrote recently about the Inter-ACE challenge held at Cambridge University.
It's a competition that was born last year as a Cambridge v Cambridge battle, which saw the finest hackers from Cambridge University and MIT do battle.  This year, the event was opened up to have a preliminary stage that featured teams from 12 universities who have been designated as Academic Centres of Excellence in Cyber Security Research.
Whilst the event itself was hosted at Cambridge's William Gates computer science lab, all of the action took place within the CyberNEXS platform of event sponsor Leidos.  This is a virtual environment where a number of 'cyber war games' can be conducted.
The game revolved around a fictional power company that had experienced a number of cyber-attacks that threatened not only the company's nuclear facilities, but also therefore critical pieces of national infrastructure.
The teams were tasked with re-gaining access to the networks and then securing them from further incursions, whilst maintaining the accessibility of network services.  Points were scored for a wide range of things, with the leaderboard updated constantly throughout the afternoon.  At stake was the £6,500 first prize.
Over 100 of the finest minds in the U.K. participated in event, with the victorious team heralding from Imperial College London.
With over two-thirds of organizations revealing difficulties attracting the skills required to ensure their IT systems are safe from attack, such events can be crucial in identifying the best talent in your industry.