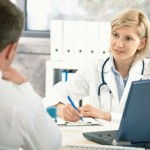 I've written extensively about the enormous benefits we can derive from the more effective usage of patient data, whether from an individual patient perspective, a healthcare providers perspective, a policy makers perspective or a medical research perspective.
There have been some fascinating projects that move us slowly towards such a goal, not least of which is the data sharing partnership between Finland and Estonia that was announced earlier this year.
The plans have been in gestation for a while, with an announcement made last summer to develop a roadmap for data sharing between the two countries, with an eventual platform created for the automatic exchange of data in various fields, including population registers, e-prescriptions and social benefit data.
It's in this context that pan European innovation incubator EIT Digital is leading a project that aims to develop a network of healthcare data safe havens across Europe.
Digital Health Data Federation
The network, which will be known as the Digital Health Data Federation, aims to support the utilization of data and enable analytic outputs across jurisdictions.  The project aims to ensure that each country retains control of their own data, and that no sensitive personal data moves between countries, but at the same time to facilitate secure data collection and develop the health data ecosystem.
The challenges presented by siloed health data is something I've touched upon several times, and the Digital Health Data Federation hope to get around this by supporting research with large scale data from different countries.  Whilst at an early stage, the project hopes to work closely with organizations from both the public and private sectors to support both improvements to healthcare delivery and also medical research.
"Our Key-Success-Factor will be the impact we make on European healthcare systems, specifically the improvement in the health and wellbeing of large populations. Improvement in health outcomes can be achieved through the more effective use of therapies or through the redesign of existing systems, and this can have major economic, social, and scientific value. We have already demonstrated that the analysis of large scale patient data can assist in determining the most clinical effective therapy in a defined disease area, like cancer, coronary artery disease, diabetes, stroke, and respiratory illnesses," the team say.
The project is certainly interesting as it comes hot on the heels of a paper issued by the European Commission that examined the use of big data in healthcare, including the key areas it is being used, and some of the policy implications involved.
The paper provides ten distinct policy recommendations to help support this broad agenda.
Awareness building -"Develop and implement a communication strategy to increase the awareness of the added value of Big Data in Health and encourage a positive public mind set towards Big Data in Health."
Skills and training – "Strengthen human capital with respect to the increasing need for a workforce that can utilize the potential of Big Data in Health."
Data sources – "Expand existing and explore new sources of Big Data in Health and secure their quality and safety."
Data sharing – "Promote open use and sharing of Big Data without compromising patients' rights to privacy and confidentiality."
Use cases – "Target-oriented application of Big Data analysis in health based on the needs and interests of stakeholders including patients."
Data analysis – "Identify the potentials of Big Data analysis, improve analytical methods and facilitate the use of new and innovative analytical methods."
Data governance – "Implement governance mechanisms to ensure secure and fair access and use of Big Data for research in health."
Data standards – "Develop standards for Big Data in Health to enhance and simplify its application and improve interoperability."
Funding – "Ensure purposeful investment steered by the European Commission to warrant cost-effectiveness and sustainability."
Privacy – "Clarify and align existing legal and privacy regulation of Big Data in Health."
The Digital Health Data Federation sits nicely alongside this.  The project is run in partnership with The Data Lab and has a number of key partners, including Atos Spain, British Telecom (BT Research), German Technical University of Berlin (TUB), and Italian Consiglio Nazionale delle Richerche (CNR).