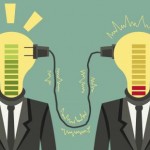 Much has been written about the need to better facilitate the transfer of knowledge from universities to industry.  Whilst traditionally, this has focused on the supply side of the equation, a recent report from the UK Science and Technology Committee suggests the demand side should not be overlooked.
The Committee suggested that more needs to be done to encourage businesses to invest in research and innovation.  Suffice to say, as this was a policy led Committee, the instruments suggested were traditional, policy driven ones such as R&D tax credits.
"Without a healthy commercial demand for R&D, the scope for universities to engage more in technology transfer is limited. Progress on this front is disappointing. The overall R&D intensity of the UK business sector is still too low compared to other OECD countries. Encouraging British business to invest more in UK R&D should be a key goal of the Government's Industrial Strategy," they say.  "We also want to see action from the Government's review of R&D tax credits. It should consider how the qualification and claims process for both the SME, and large company, schemes could be simplified so that they explicitly support business R&D in collaboration with universities".
Tighter cooperation
Of course, much could also be done at an operational level, with universities such as Teeside attempting to do this by fostering closer links between industry and academia.  They are central to the Digital City initiative in the area, which aims to foster innovation in the region.
"Everything we do is geared toward making the Tees Valley the best place to develop digital technology and unlock its potential. Whether you're an entrepreneur with a business idea, an established business looking to scale up, a start-up, one that's looking to relocate or an organisation needing product development or investment, we're here to help you grow," they say.
The initiative has a retail focus, with supporters including Boots and Marks & Spencer.  The aim is to help foster closer links between business and academia, both in terms of commercializing research, but also in ensuring industry has the talent needed to thrive.
One organization that has benefited from the facility is auto-rigging startup Komotion, who gained from the coaching and professional support offered by the Launchpad, alongside the peer networking and workspace offered at the facility.
"Teesside Launchpad has given us a safe and supportive environment to develop our technology and protect the IP we have created," the company says.
All that glistens
Of course, as the Science & Technology Committee recommended, more needs to be done to share best practice and spread what really works.  I wrote recently about a fascinating study that explored the success of university incubators.
The research examined 56,000 patents granted between 1969 and 2012 from American universities with incubator programs.  Such programs typically offer budding start-ups coaching, networking, facilities and even finance to help them on their way.
The paper found a direct correlation between the establishment of an incubator and a significant worsening of the quality of patents produced by that university.
"Not only do university attempts to encourage innovation and entrepreneurship by incubating businesses seem to reduce the quality of subsequent scientific and technical innovations, but they also appear to reduce the income generated by innovative activities," the authors say.
There is undoubtedly a great deal of potential to bolster links between industry and academia, but more needs to be done to test the success of various schemes, and learn from past mistakes.