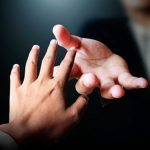 Early mobile health apps were quite passive affairs in that they provided a range of monitoring services, but didn't provide a great deal of advice on how to deal with the data given to you.
This began to change a few years ago when services began to offer more coaching and support to change behavior.  One of the first providers to enter this new field was Vida, a health startup that offered coaching in a range of areas, including weight loss, stress reduction and diabetes prevention.
Most of these services used human coaches to support the user, but increasingly AI algorithms took a more central role.  Sports 'coaches' were the first to hit the market, with products such as Moov Now providing users of its wearable device a range of feedback on their performance.
Positive behavior change
One of the more interesting areas of application for such coaching services is in mental health.  A range of services have emerged to help support people in making the kind of behavior changes that will encourage better mental health.
One such service is New York based AbleTo, who provide coaching and support via a telehealth platform.  They aim to improve patient care by integrating behavioral change with existing medical care.  They offer structured therapy sessions that are designed to improve medical recovery, and foster the kind of behaviors that will allow better self-care among users.
I do have reservations however, as the standard package of support offered via the platform is for 8 weeks, which seems a very short period of time to make meaningful change.  Their system also depends heavily on data provided via the clinician, which omits the lifestyle data that other services are increasingly tapping into when assessing mental health.
For instance, a number of projects have been using data derived from our smartphones to monitor for depression.  One of these was a new app developed by researchers at the University of Connecticut called LifeRhythm, which is designed to detect symptoms of depression automatically via the numerous sensors that come inbuilt to most phones.
The app will tap into things like GPS, accelerometers and the like to gage the activity levels and social interactions of the user.  This information will then be screened for the possibility of depression.
For instance, GPS data might be used to determine how far people are venturing outside their homes.  Speech may be analyzed via voice sensors, whilst accelerometers could be used to measure activity levels.  Even phone records and SMS data could be used to understand communication patterns.
A similar approach was taken by researchers at the University of Rochester, who used videos recorded by users to detect signs of depression, such as heart rate, blinking rate and head movement rate.

The mobile habits of the depressed
This approach has been mirrored in a recent study from Northwestern University.  Their approach rests on the assumption that depressed people have very different phone habits to non-depressed individuals.
The researchers believe that depressed people spend around four times as much time on their phone as their non-depressed peers.
What's more, the GPS tracking highlighted in the Connecticut study was also used by the Northwestern team, with again, depressed people tending to move around much less, with a less routine schedule each day.
The authors believe that based upon these heuristics they can identify depression from our mobile data with 87 percent accuracy.
"The significance of this is we can detect if a person has depressive symptoms and the severity of those symptoms without asking them any questions," they say. "We now have an objective measure of behavior related to depression. And we're detecting it passively. Phones can provide data unobtrusively and with no effort on the part of the user."
Peer support
There are also some fascinating projects deploying our peers to help guide us towards better mental health. One such project, which was successfully tested in the lab at MIT has now made its way into the real world via a service called Koko.
It allows users to connect up virtually and anonymously with others to thus get support from them in times of trouble.  Users post up their concerns and then the crowd hopefully provide them with real and heartfelt support.
Abuse is largely self-policed via a ratings system for the support given to each user, so a reputation system has quickly developed around the best (and worst) users.
Another interesting new platform in this field is Paralign, which offers users access to an anonymous journal where people can record their thoughts and feelings.
This data then allows users to be paired up with other members going through similar experiences to provide some mutual support and advice.
Mental health is certainly an area that is finally getting the attention it has long deserved, so it's pleasing to see a number of innovative services emerging to try and improve the support people receive.