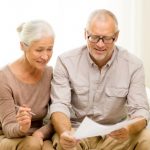 Games have proven incredibly effective at promoting behavior change, so a recent paper was especially interested, as the researchers set out to devise a game that prompted players to think about the unthinkable.
The game was designed to help players plan for their end of life care before they get to such a situation.  The players were a pool of people who either had chronic illnesses themselves, or were carers of people with chronic illnesses.  The game encouraged them to think about end-of-life issues.  It transpired that after three months of playing the game, an impressive 75% of players had completed some form of advanced care planning.
"Our findings suggest that not only is the game a positive experience, but it also helps motivate players to engage in advance care planning behaviors," the researchers say. "Whether it was completing an advance directive or looking up hospice information, they were engaged in some of the necessary psychological work needed to take the next step and be prepared for decision making."
Planning for the future
The game, called "Hello", aims to encourage people to think about the future.  The researchers believe that many people significantly under-estimate the complexity of planning for end-of-life-care, and the game helps them to shift their mindset and think about things in a much more holistic way.
Players are asked to read a question that's based upon an end-of-life issue out loud.  Each player then writes down their answer before sharing it with the group.
After three months, the players were quizzed to see what changes they had made.  They were asked both of their opinions on the game, and actions they had made towards advanced care planning, whether it's researching hospices or securing life insurance.
With 75% of players doing some form of advanced care planning, the game must surely be considered a success, especially as 44% of players had gone beyond the planning stage and put plans into action.  This is compared to an average of just 30% for advanced care planning.
"I'm pleased that consistently, across three separate studies, we've seen that people go on to engage in advance care planning after playing the game," the researchers say. "Moving forward, I'm hoping to test the game in a randomized control trial to see if we can replicate the results."